Sara and Mark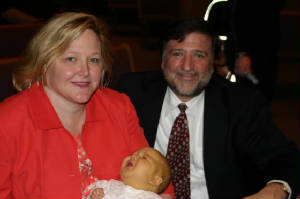 My Mom and Dad
Mom and Dad
My Mom was born in Omaha, Nebraska and grew up in Reno, Nevada. She worked in hotel management for many years, but retired to take care of me and my sisters. My Dad was born in Jersey City, New Jersey. He is a labor lawyer with Fisher & Phillips in Las Vegas. They were married in 1997 at Lake Tahoe and live in Las Vegas.

Ben, Sarah and Mary Cate
Dad & Me
My Brother & Sisters
My brother Ben is a sophomore at Arizona State University. My sister, Sarah, is a senior at Bishop Gorman High School in Las Vegas. She is very smart and hopes to attend Harvard. She has worked as a lifeguard this summer. My sister, Mary Cate, is 3 years old. She is very active with ballet, tap and gymnastics. She loves going to preschool and is learning a lot.


Grandma Joan and Me
My Grandma Joan
Grandma Joan lives in Las Vegas and helps us a lot. Thank God for Grandmas!



Grandma Bea and Me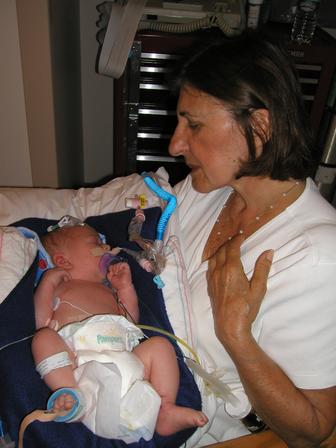 My Grandma Bea
My Grandma Bea lives in Leonia, New Jersey. She comes to visit whenever she can and I hope to be well enough to visit her someday. My sister Mary Cate tells me it is fun to visit New York and attend a big parade at Thanksgiving time.